Camp Mini Ha Ha in Cornwallis, NS is fast approaching for another year. This will be my 12th year of attending this camp and I can't wait!
This year's project is a cabinet containing a kitchen scene...………..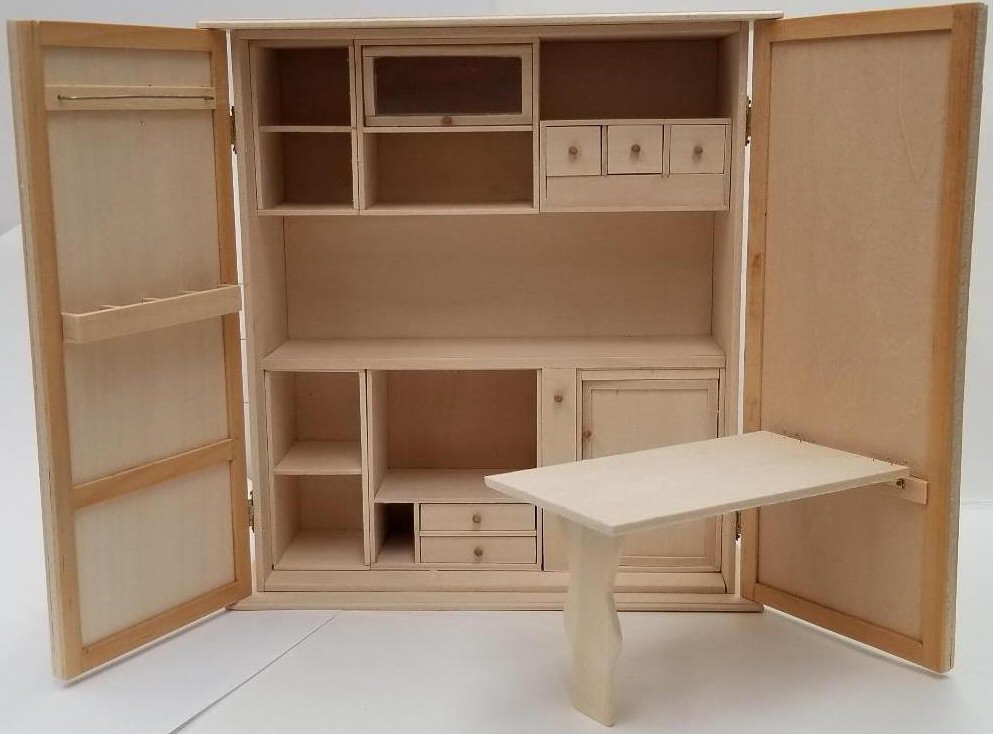 Well, a potential kitchen scene. One of the chairpersons of the event made a prototype last year to introduce the project and it is totally unique...……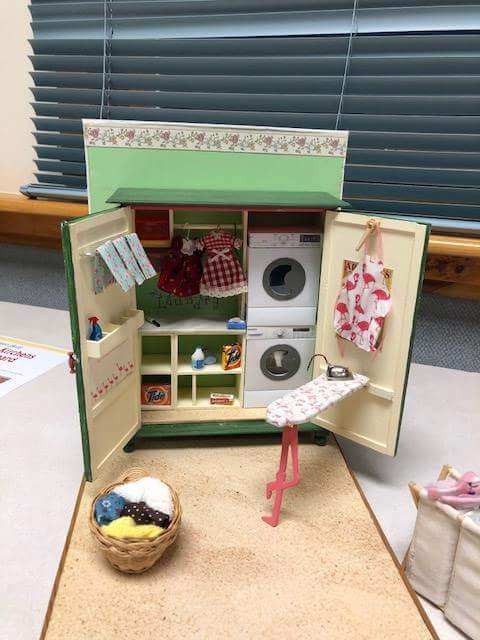 Louise McSheffery's version of the project is a very cool laundry room. That is one of the things that is so awesome about camp. You can use your imagination to make the project your own. No questions are ever asked. You are encouraged to be an individual and help is only a question away.
If is mini heaven on earth.
Please consider joining us next year. This year's camp filled in only one week. WOW! Wait til you see what next year's project is. I am sworn to secrecy. But it rocks too...……..literally. :-)
Check the site www.campminihaha.com in February, 2020 for information of next year's project or email me and I will make sure you are put on the list to be notified when the information is online. info@grandpasdollhouse.com
Psst………..I will be away at camp Sept. 20 - Oct. 3 so orders will not ship during that time. Thanks for your patience. Liz